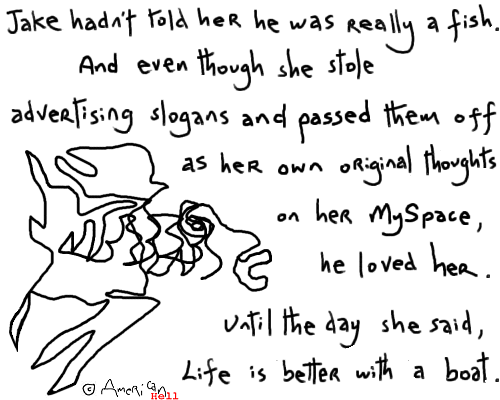 See Also:
• Language is Evolving
• A Leopard Never Changes
• Time To Move On
• The Early Bird
3 Comments
Hi Greg,
good to hear from you, I like your site and your drawings… so you finished your PHd, exellent…
good luck in your job search… hope you get a good one… are you still in manchester?
well, hope you are fine and enjoying life.

Luis

Luis,

You have the wrong site – Greg is over at Gregorian Rants -and he's based in Dublin these days having left Manchester a few months back.

But if you like this site and drawings – thank you,

Eolaí

Now that was funny.!


AmericanHell is powered by WordPress
Valid XHTML :: Entries (RSS) :: Comments (RSS) :: Admin
All Material Copyright American Hell 2007-2009