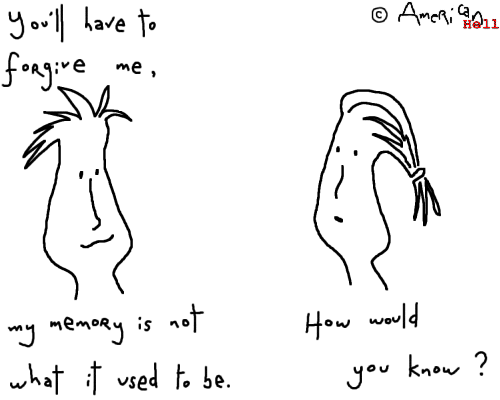 Suggest a Name for use in a future cartoon.
See Also:
• She Loved Him But
• She Always Thought Of Him Fondly
• All Around Grandad
• Or Just The Funniest Cartoons
6 Comments
I love the way "all bout Grandad" comes up as a suggested link!

Very appropriate…

Good question!

i revel in my selective memory now, sugar! xoxo

"How would I know what?"

.

Chrematistophilia

Kim – HaHa – you're turning my pics into 3-panel cartoons! (and I am not risking searching on these terms that you cunningly sneak past my filters.)

boom boom…..


AmericanHell is powered by WordPress
Valid XHTML :: Entries (RSS) :: Comments (RSS) :: Admin
All Material Copyright American Hell 2007-2009