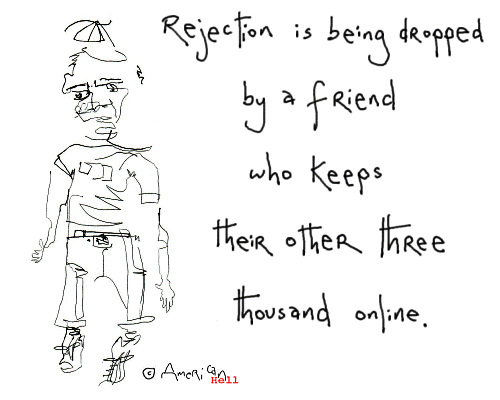 Suggest A Name To Be Used In A Cartoon
See Also:
• Loneliness
• Thomas Really Wanted To Know
• You Could Drive A Bus
• Every Single Cartoon on American Hell
• Or Just The Funniest Cartoons
6 Comments
Luckily you have 3,000 more yourself.

It's great to see you back, and congratulations on your 100th cartoon posted here.

Yep, cartoon-ulations an all that.

Great to see the return of AH. Typical though – I sneak off for a few weeks and it turns up when I'm gone.

Know what's better than this cartoon…?

Chicken-On-A-Stick

It's currently better than a lot of things.

[…] Real friends. Not the sort of friend who rejects you because it's expedient to do so. […]

Funny cartoon and one and three thousand can relate to it.


AmericanHell is powered by WordPress
Valid XHTML :: Entries (RSS) :: Comments (RSS) :: Admin
All Material Copyright American Hell 2007-2009