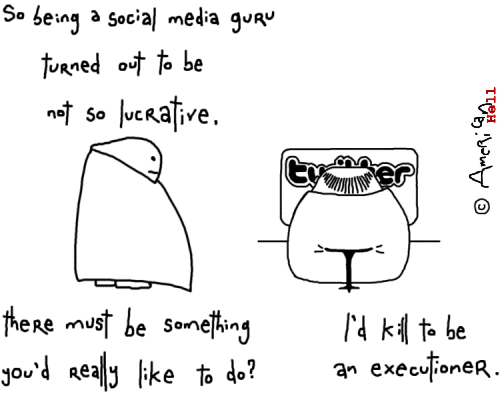 You can suggest a character's name to be used in a cartoon
See more Tech cartoons (Or just Go Random):
• When Bridgette Read Vladimir's MySpace
• Her Hot Water Bottle Was Made
• Used To Bad News From His Bank
• She Really Annoys Me
Stumble it!
Comments Off

on #216 So Being A Social Media Guru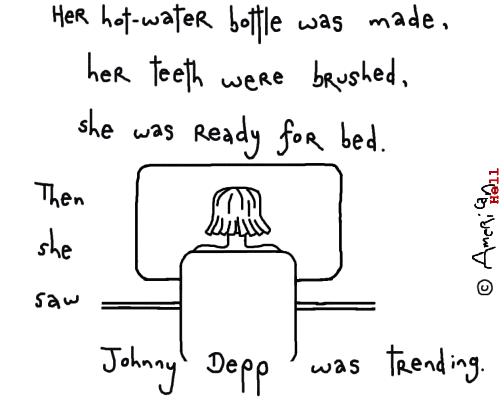 Suggest a name for use in a cartoon. (Go on, I really will use it)
See Also:
• Tobias Decided He Would Go On Walks With Her
• The Morning After
• You Gave Me A Commitment
• The Funniest Cartoons?